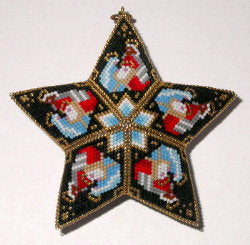 Nativity 3-D Peyote Star
The reason for the Season.
Beautiful 4" star with a charming depiction of the Nativity. Sure to become a holiday favorite.
Pattern includes both a Color and a Word Chart in ABC format, materials list with Delica Bead Colors & quantities and full step-by-step instructions to stitch your  3-D warped square peyote star.