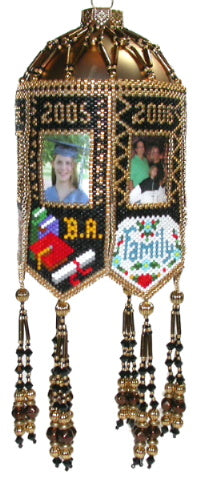 Memory Frames and Ornament PDF download
Regular price $18.00 Sale
Stitch Peyote frames to spotlight favorite photos.
Choose any date from 2000 - 2035 for the top and select from 28 different peyote tiles featuring family themes, happenings, seasonal, Holiday, and general images to decorate the bottom. 
Use the completed panels as you wish or stitch six and join them into a sure-to-be-treasured ornament. 
22 pages includes in depth step-by-step peyote stitch instructions, panel assembly and ornament finishing.  This is a PDF file be sure you have ink and paper to print the pages you want.