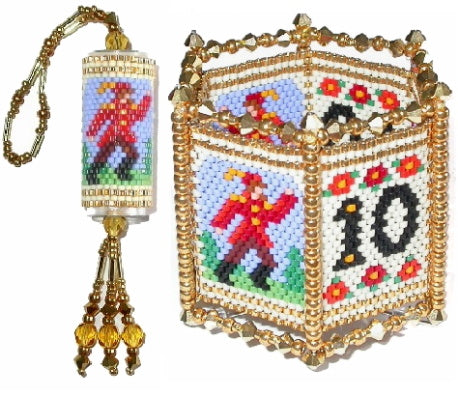 Ten Lords Leaping #10 in the 12 days votive bead tube ornament series
Ten Lords Leaping Bead Tube ornament and votive cup both are included in the printed pattern, This Three Page pattern includes peyote row by row "word" chart, and color graph. 
Please download and print the FREE Partridge in a Pear tree 8 page pattern listed in this section for full assembly instructions that are re-used each pattern. Also download the free no eye pins needed votive assembly instructions if you are eye pin reluctant. 
A battery votive is used to illuminate the votive cup. Please be safe DO NOT BURN A REAL CANDLE in the votive cup